Regular price
₹ 130,000 INR
Regular price
Sale price
₹ 130,000 INR
Unit price
per
Sale
Sold out
(Free Shipping In India)
Size-
22 inch with Base
18" inch without Base
I always say to our customers;
"The sculpture chooses you, you do not choose the sculpture. You just know when you find the right piece to bring into your home and into your heart."
About This Statue:
Fragrant sandalwood statue of Lord Rama with Hanuman. Exquisitely carved from a single piece of wood(Except Bow). Intricate detail all over the statue. Serene facial expression on Rama's face as he looks at Hanuman, his devotee. Garland around his neck is expertly carved in same wood piece and lower half hangs free and carved in front and back. Also notice the proportions of various body parts such as arms, legs, head, torso, fingers, even nails on the finger. Sandal wood has still retained its fragrance till today. The value is in the workmanship. 6 different carvers has worked to create this statue. Each expert in different aspects. One is expert in face, other in hair and locks hanging in the back. Yet another did hands, feet, fingers... and so on.
Items Highlights

•  Original work with a certificate

•  Professional worldwide delivery

•  Handmade With Love

•  24x7 Customer Service

• Dispatches from Jaipur 

• WhatsApp Support : +91 8290383535
Shipping & Returns

1–2 business days

Accepted (Exceptions may apply)

 
Care Instructions
Request Customization
View full details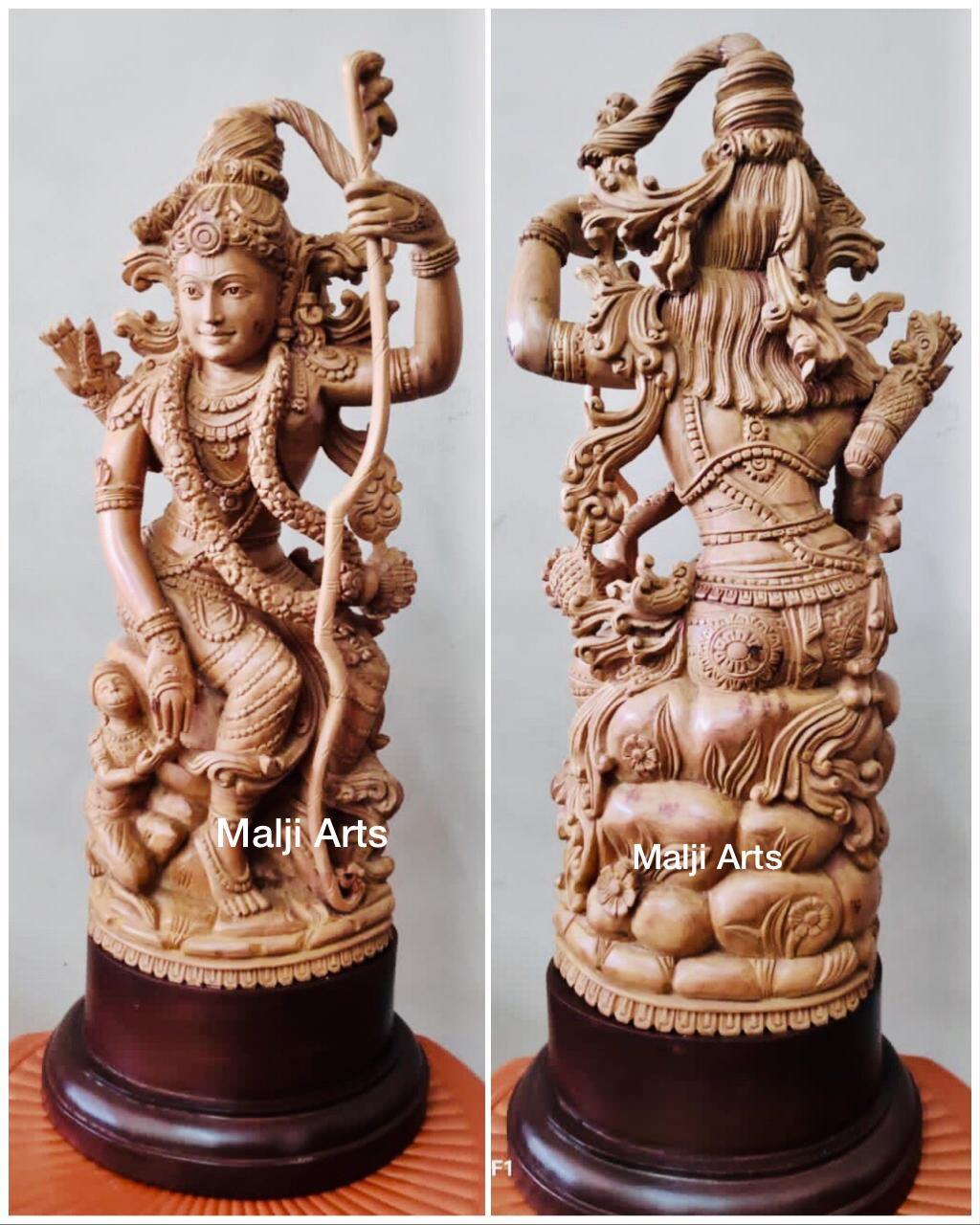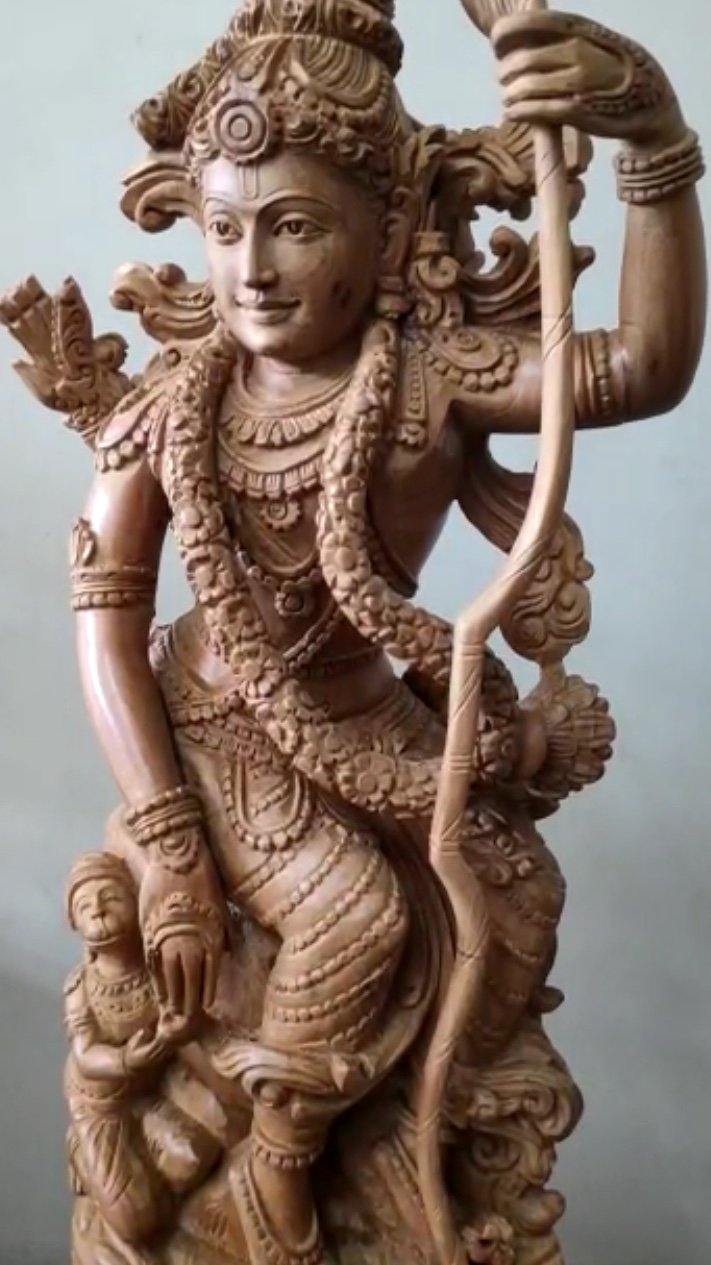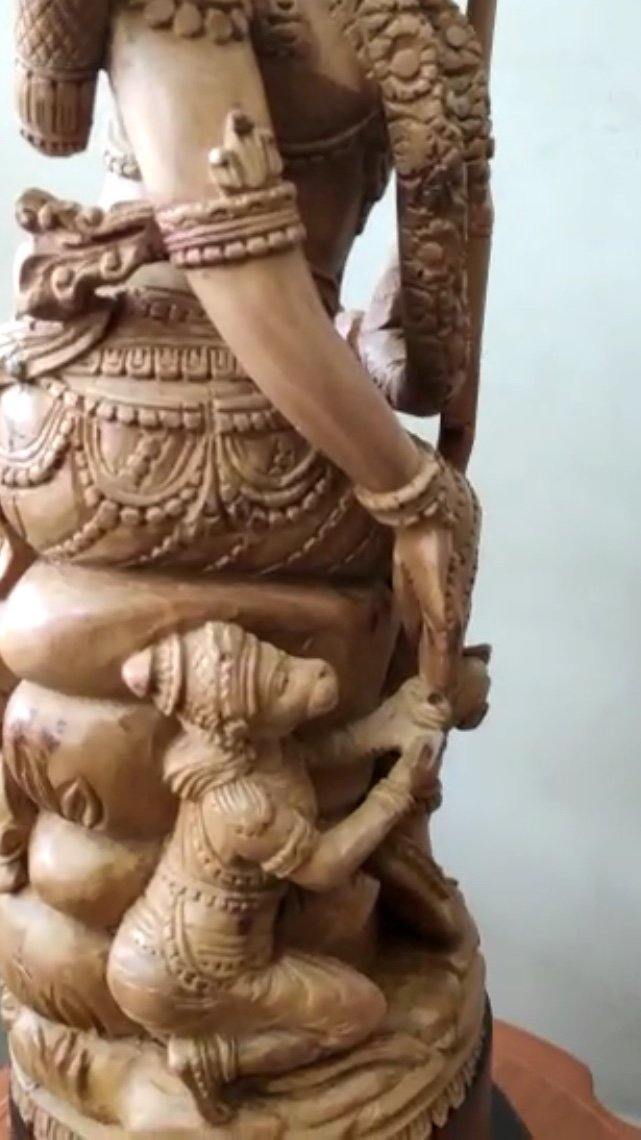 Product Care
Clean with soft dry cloth on a regular basis. In case of dust accumulation gently dust of the surface with a fine brush.
Contact For Customization
We specialise in custom sculpture using various Wooden materials, and you can also send customisation request for our art collections, if you want to buy something from our Online Store and wants to add something or change, it is also possible.
Phone:  +91 8290383535
WhatsApp:   +91 8290383535
E-mail:   team.malji@gmail.com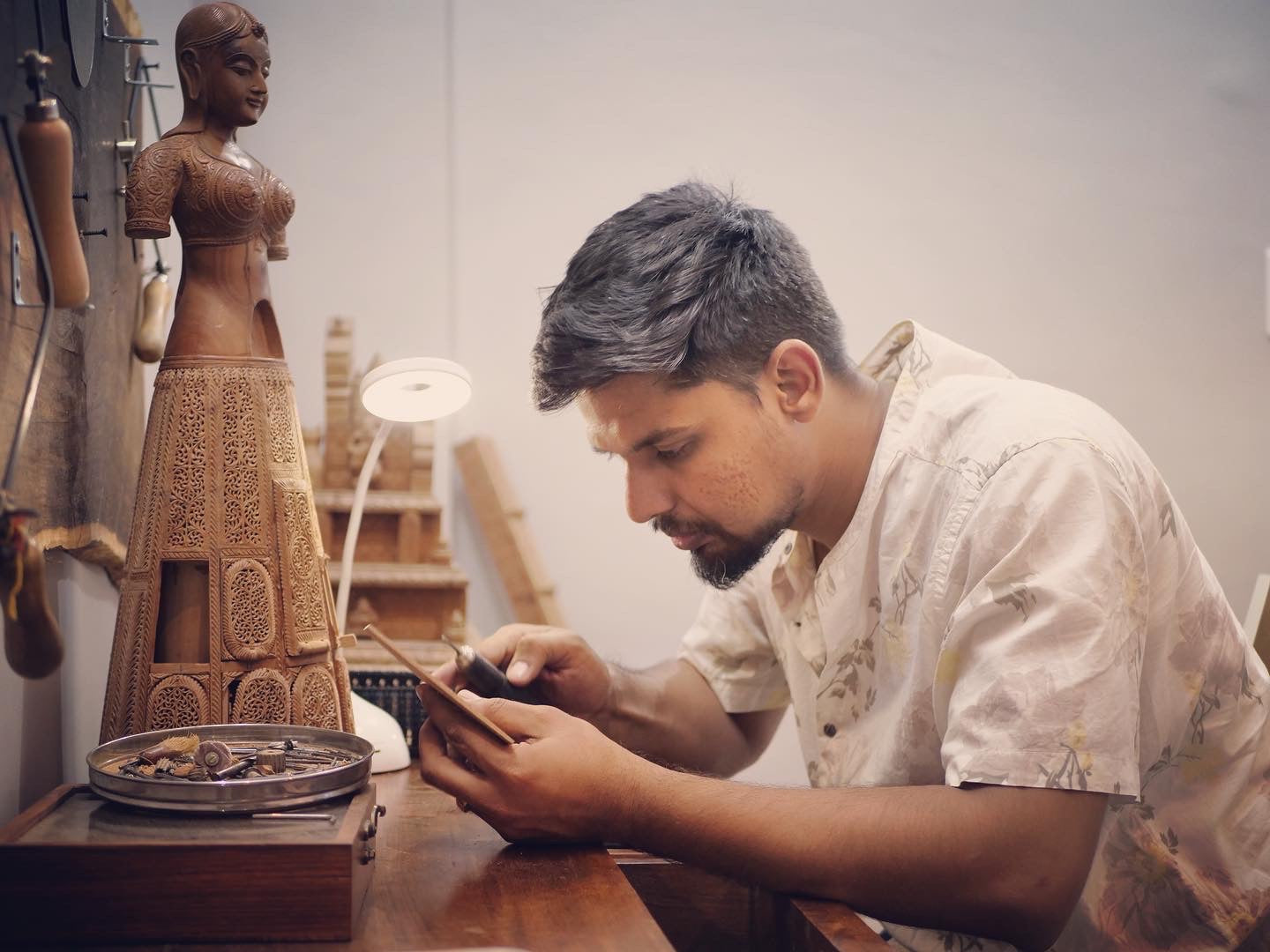 Expertly curated, affordably priced
"I hand-pick each statue directly from the artist who makes the sculpture in our workshop.."
Safe & Free shipping in India by professionals.

Original work delivered with a certificate of authenticity

Malji Arts guarantees reliability and traceability.

With Malji Arts, you can pay safely by credit card or bank transfer.
Customization
A very small collection of statues are presently on display. If you are
looking for a specific size or design for your idols please feel free to contact us with
your specifications. Also, if we don't have a stock of any idols, we may be able to
custom make one for you. we insist that the extremely detailed
statues are handmade by skilled craftsmen.