Regular price
₹ 210,000 INR
Regular price
Sale price
₹ 210,000 INR
Unit price
per
Sale
Sold out
(Free Shipping In India)
PRODUCT DESCRIPTION:
Size : 24 inch
This Sandalwood Carved Flower pot is made by National Award Winning Jangid Family- Mahesh Jangid and his two sons Mohit And Rohit. This Flower Pot has 6 Secret Windows and Lord krishna's life stories are carved inside all of them. Scenes details are bellow!
Details of SANDALWOOD CARVING FLOWER-POT Scenes-
This is Sandalwood Carved Decorative Flowerpot, all 6 scenes of this Artpiece are Based on Lord Krishna's Life Story.
1st scene - Shri vashudeva crossing the river to save baby Krishna's life.
2nd scene - Shri Krishna eating Butter with his  Brother Balarama,
3rd scene – Shri Krishna Dancing on Kalia Nag and Finished it.
4th scene - shri Krishnaa & Sudama learning in Ashram
5th scene - Shri Krishna playing flute with Radha.
6th scene –Shri Krishna Stolen Cloths of Goppies from tree. (krishna raas leela)
About Sandalwood:
Sandalwood is a class of woods from trees in the genus Santalum. The woods are heavy, yellow, and fine-grained, and unlike many other aromatic woods, they retain their fragrance for decades. Santalum album, or Indian sandalwood, is a small tropical tree, and is the most commonly known source of sandalwood. Indian sandalwood is very sacred in the Hindu Ayurveda and is known in Sanskrit as vhandana. In Hinduism and Ayurveda, sandalwood is thought to bring one closer to the divine. Thus, it is one of the most used holy elements in Hindu and Vedic societies.
Items Highlights

•  Original work with a certificate

•  Professional worldwide delivery

•  Handmade With Love

•  24x7 Customer Service

• Dispatches from Jaipur 

• WhatsApp Support : +91 8290383535
Shipping & Returns

1–2 business days

Accepted (Exceptions may apply)

 
Care Instructions
Request Customization
View full details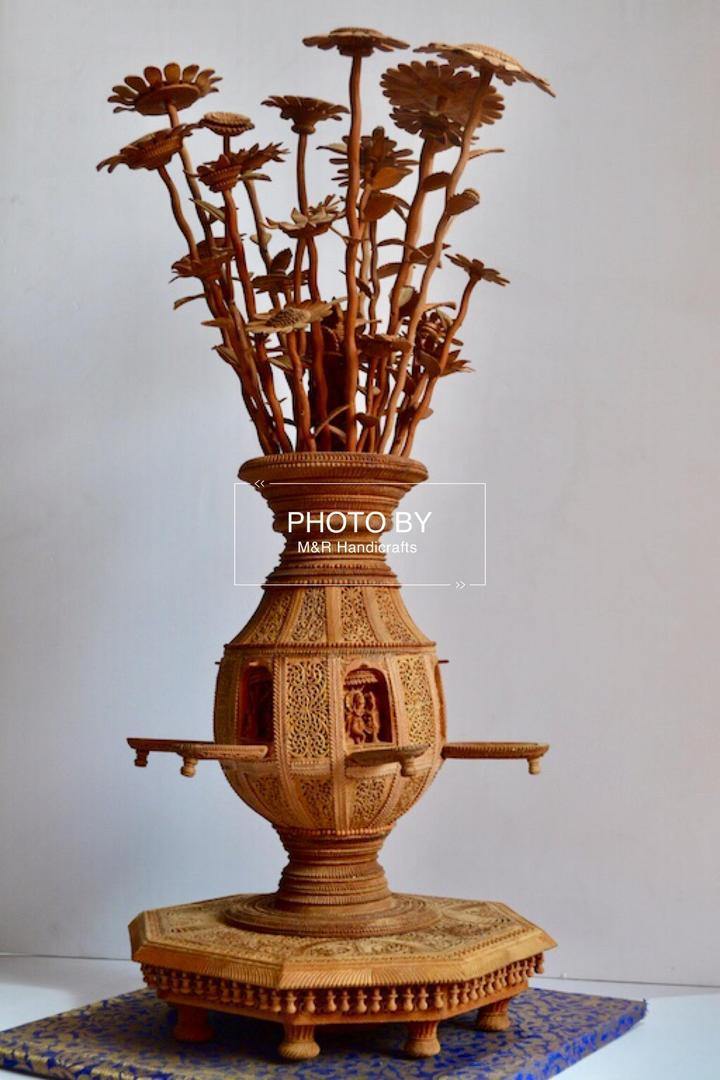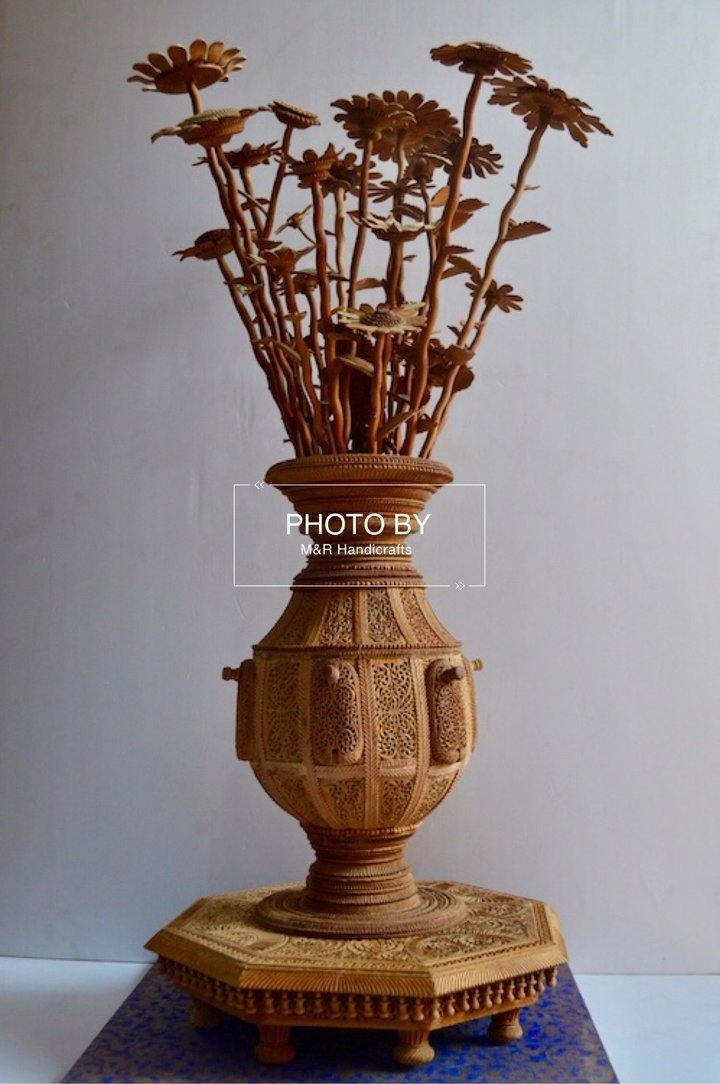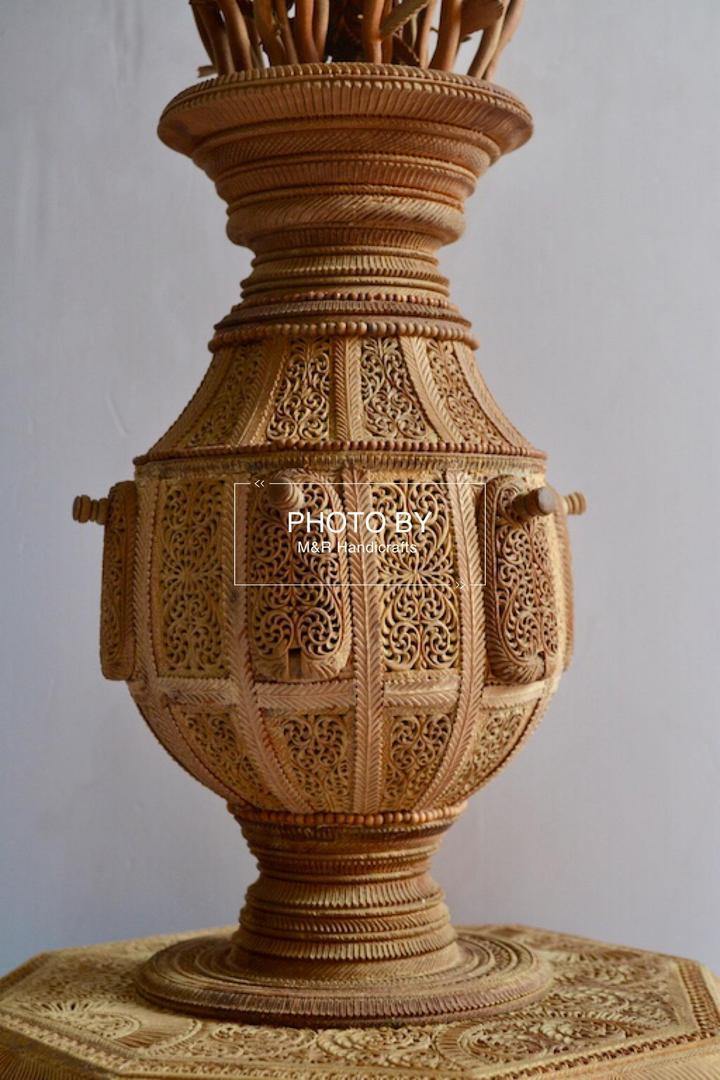 Product Care
Clean with soft dry cloth on a regular basis. In case of dust accumulation gently dust of the surface with a fine brush.
Contact For Customization
We specialise in custom sculpture using various Wooden materials, and you can also send customisation request for our art collections, if you want to buy something from our Online Store and wants to add something or change, it is also possible.
Phone:  +91 8290383535
WhatsApp:   +91 8290383535
E-mail:   team.malji@gmail.com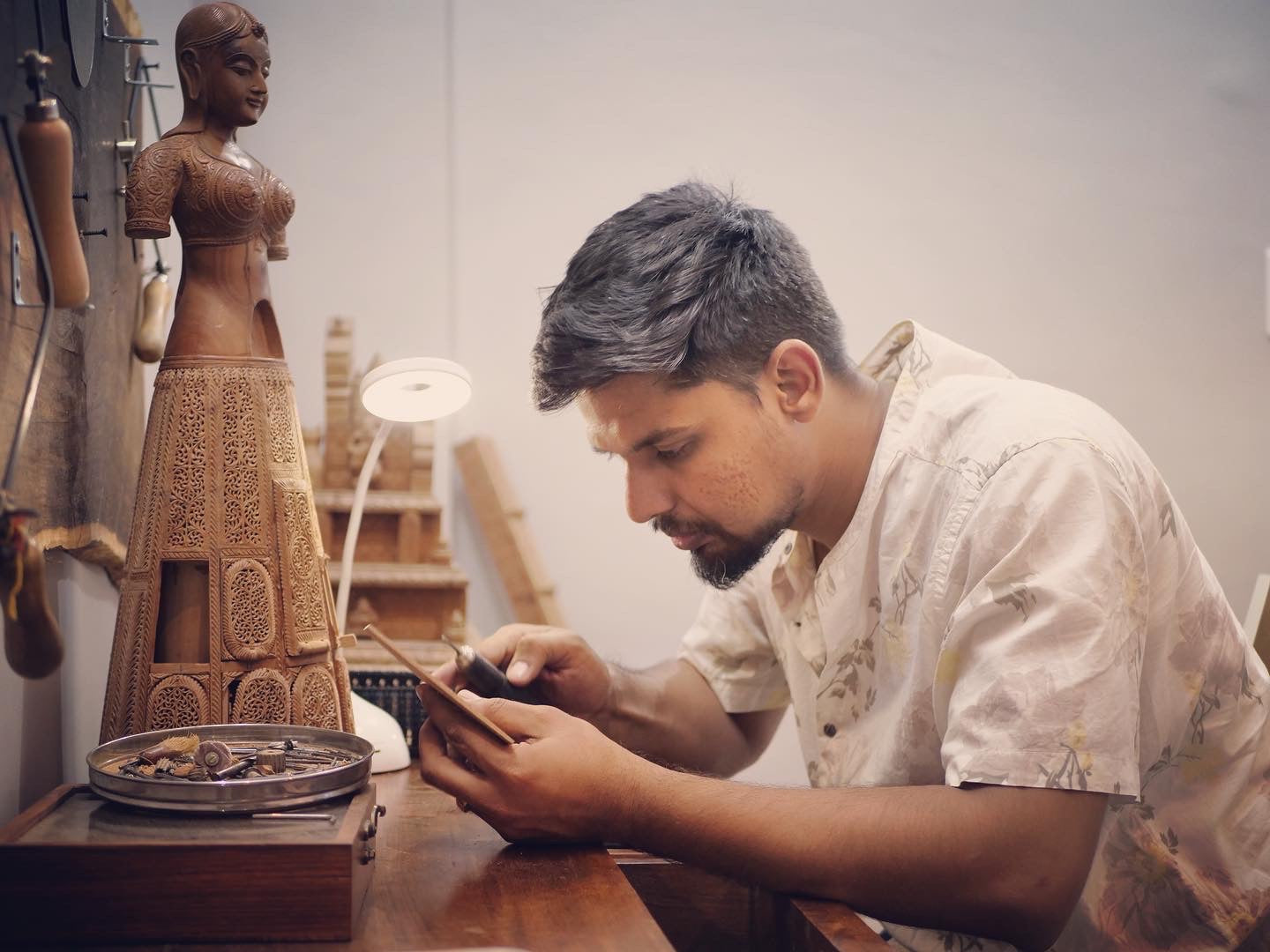 Expertly curated, affordably priced
"I hand-pick each statue directly from the artist who makes the sculpture in our workshop.."
Safe & Free shipping in India by professionals.

Original work delivered with a certificate of authenticity

Malji Arts guarantees reliability and traceability.

With Malji Arts, you can pay safely by credit card or bank transfer.
Customization
A very small collection of statues are presently on display. If you are
looking for a specific size or design for your idols please feel free to contact us with
your specifications. Also, if we don't have a stock of any idols, we may be able to
custom make one for you. we insist that the extremely detailed
statues are handmade by skilled craftsmen.